ACTIVE PARTNERSHIPS BECOMING INTELLIGENCE COORDINATORS FOR SPORT AND PHYSICAL ACTIVITY IN THEIR LOCAL CATCHMENT
GALAXIMPACT

Galaximpact provides the Active Partnerships and local delivery and commissioning organisations with a user-friendly online platform to measure, track and benchmark the impact of funded interventions through automated surveys.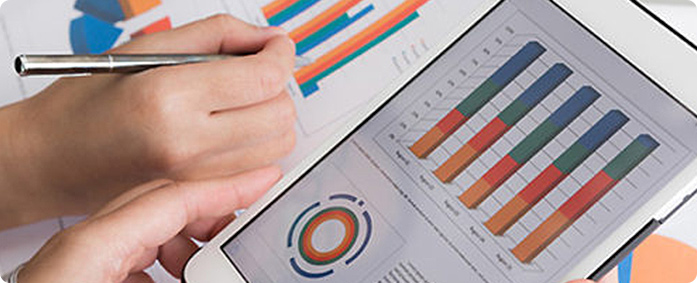 The module is focused on using qualitative and quantitative responses to understand relative behavior change outcomes, aligned with the latest government priority areas. The aggregated data from projects can then be used to report externally and benchmark against similar anonymised organisations.
Track the participant journey
Create and manage your contact database on a simple to use online tool which allows you to view the profile and project history of participants and track the impact at an individual level.
Outcome and impacts evaluation best practice
The module contains a number of recommended survey templates, which corresponded with common strategic objectives of funded programmes and commissioning bodies. These surveys have been created by leading academics and incorporate the latest national commissioning body and government guidance in respect to sport for development, including Sport England's Evaluation Framework and best practice in outcome and impact measurement.
FEATURES
Quick, easy and cost effective:
Create multiple project specific surveys using themes aligned to your targeted interventions.
Schedule the launch dates and send personalised easy to access survey invitations for project participants linked to the contact database.
Collect survey responses online that automatically feed into the analysis section.
Reports & Analysis
Access to a dashboard view of all projects, surveys and participants.
Analysis areas include benefactor, demographic and project filters – data can be seen in real-time and displayed in visually appealing graphs.
Benchmarking and a global view of impacts by types of organisation.
BENEFITS
Single source of truth for all project, survey and contact information.
Provides funders a consistent, reliable view on impact created from investment in sport and physical activity relative to the type of intervention (type of organisation benchmarks).
Able to use real world relevant benchmarks to estimate likely impacts of future projects (justify funding and better plan interventions).
Scheduling and automation reduces the administration burden of traditional surveying processes.