COVID-19 Member Recovery Profiling – Business Planning for the Next 12 Months
This service supports the Covid-19 Impact modelling delivered with our partners ukactive. It provides a clear understanding of who is likely to come back to leisure facilities and how best to build consumer confidence and engage with members over the next 12 months​.  There is considerable evidence behind this model, provided from a wide variety of sector research delivered by our strategic partners throughout the shutdown period.  This research supports 4global's impact and recovery planning for the sector to deliver models based on your local data. 
Profiling your current members to understand the recovery ​
Using your member data, we will profile each individual member and allocate them a recovery score and categorise them into one of the four segments for targeted engagement.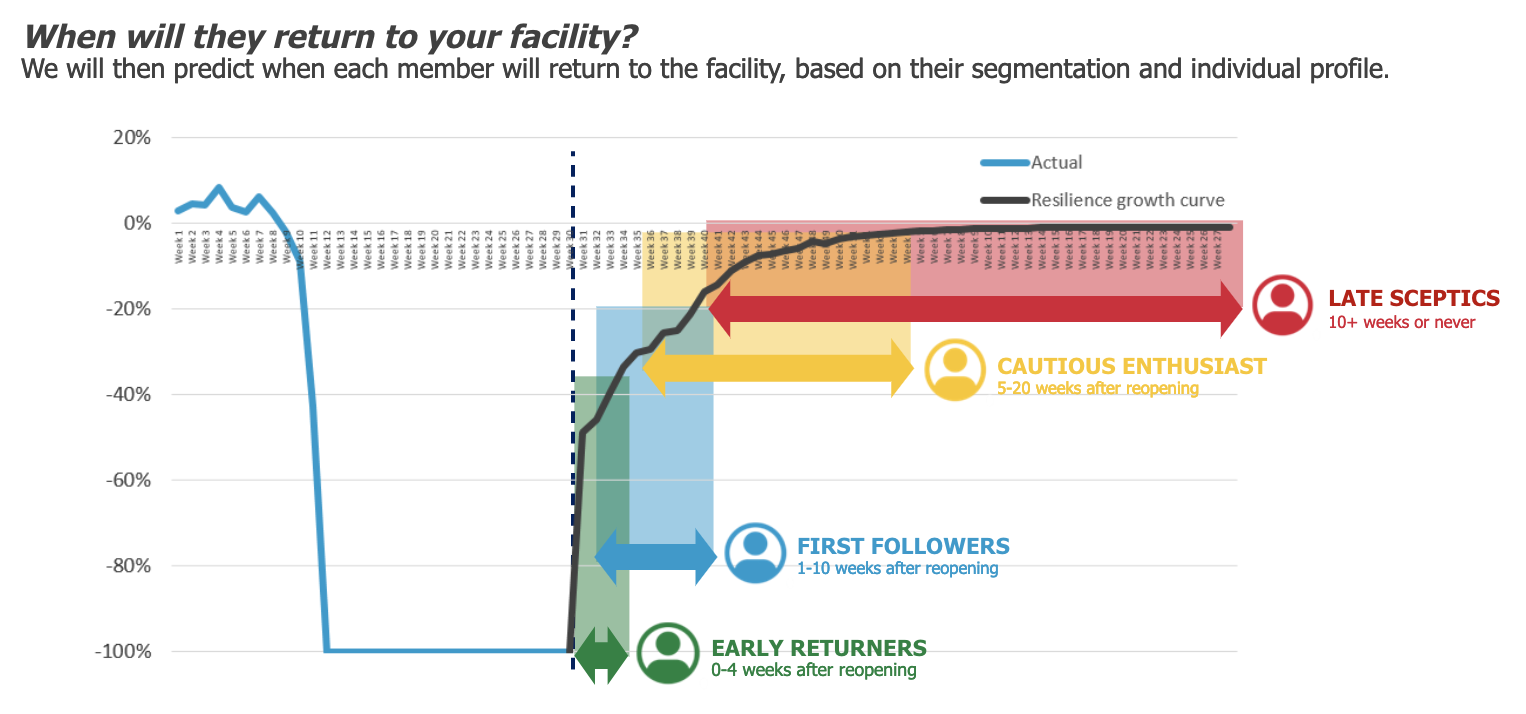 What are their characteristics and recommended actions?​
For each segment, we will provide an action plan to identify the best intervention and contact plan for each member.​  The site-specific recovery curves will also inform business planning and recovery plans for the next 12 months, taking into consideration the most recent opening guidelines. ​

In a major headline figure for operators, nearly 90 per cent of consumers say they intend to spend the same or more on being active as we come out of lockdown.
A new report has revealed the likely timescales and shape of the UK fitness market's recovery from the COVID-19 lockdown, finding that 88 per cent of users intend to return to the UK's gyms and leisure centres. Published on 28 May, the COVID-19 Impact Report: The fitness and leisure sector's path to recovery, examines the impact of COVID-19 on the UK's physical activity sector.
How will customers engage with gyms and health clubs after lockdown? What will their new spending patterns be?
Related posts